So, the good NaNee that I am I'm always bucking for… "You're the best NaNee in the whole wide world", phrase, and I got it yesterday, but the big guy here says, "You're the best NaNee in the whole wide world, but you're my only NaNee"!  Hmmmm Not quite what I was looking for.  So tell me, do you think I'll get it with this?  These are birthday party supplies for my grandson, Shawnie!  He's just too cute, and you can deny him nothing.  Just look at this gorgeous smile!  He's my guy he is!
Well, he has a birthday coming up in a month or two and we need to get ready because my daughter always likes to put on a show for the birthday bash and I asked him what theme he wanted, and he chose…
Ninja Turtles of course!!!
So off to Wholesale Party Supplies shopping and as you can see we hit the motherload!  Mutant Ninja Turtles alright… everywhere!!!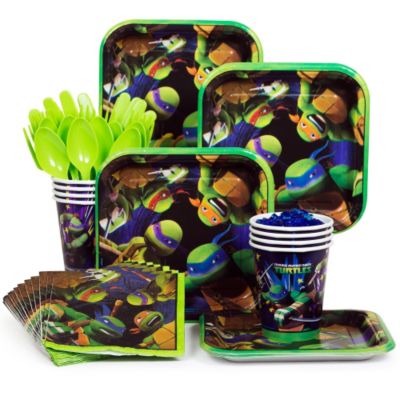 This and so much more.
*Disclaimer:  Opinion in this Post is 100% my own and no monetary compensation was given.  I received a product sample in order to facilitate my honest review.