Welcome aboard our 322th wk. of "Monday's Music Moves Me"!  We are back in business cuz Mama is back in town, and ready to ROCK & ROLL!  So, I said are you ready to Rock & Roll maybe give me some boogie oogie oogie…  I CAN'T HEAR YOU!!!!  I SAID ARE YOU READY TO ROCK AND ROLL?  YOU KNOW THE RULES.  FOLLOW EVERYONE, STOP AND COMMENT AND ROCK THE HOUSE!  
STEPS:  You Tube,  lock & load!  Grab "Monday's Music Moves Me" Button.  SIGN LINKY, Follow US, & leave a Rockin' comment! Finally, Boogie down to your Fellow Rockin' Bloggers & bring some back with you to join us!  As you may have noticed any link that you see with NO MUSIC you don't have to visit if you don't want too.  
NOW WITHOUT FURTHER ADO 
OUR SPOTLIGHT HALLOWEEN DANCER IS:  
hmmmmm I don't see her I know she's been floating around here somewhere!  hmmm well I'm sure she'll reappear soon!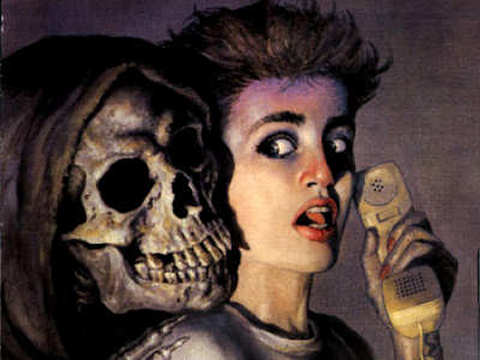 Today's theme is "One old commercial" or two if you like!  If you'd like to post more get rid of those tunes that sticks in your head that you can't get rid of.   lol",  and so here's our commercials for you… anybody remember any of these Classic Commercial Jingles 50's 60's…  me I like them from way back… hehehe our next is a little more up to date "Funniest Commercials of all time"! , and so now how about a few tunes so we can rock this place… so how about T Rex in Bang a Gong… and how about The Who in "Pinball Wizard" and last, but not least let's all get up and rock to the Rolling Stones in "Tumbling Dice"! Woo Hoo
HAVE A ROCKIN' WEEK!  HUGS

Thanks for Subscribing to emails & Following us!   
LOVE YOU ALL… HUGS…  THANKS FOR THE DANCE~~~ WHEW!  I'M POOPED!   ~hehehehe~  
Don't forget to follow everyone! Now let's ROCK! Mine is in my sidebar "Linky Followers"!  HUGS TO ALL AND…………………. LET'S ROCK!
RIDING ON DOWN TO YOUR PLACE BABY, IT'S NO TREBLE AT ALL!