I'm trying to find a pet/dog!  They're so expensive.  I don't understand they're anywhere from $200 to $300!  So much money!  You would think they would have a senior citizens discount at least.  I understand it's to pay for the Vet/shots, etc., but we didn't own the dog at that time so… well, you know what I mean.  Then to find out they only hold them for so long & then they put them down if they cannot get rid of them.  So sad!  You would think they would have a discount day or something so they can find  forever homes for the sweet things.  Well, I'm keeping my eye on Petfinder did you ever hear of them?  Well, wish me luck & Dave well… he's undecided about even getting one.  I need some pet prayers please!!!  Thank you so much here's one I've been inquiring about.  Whatcha think?
Sophie
Dog • Great Pyrenees • Young • Female • Extra Large
Bark from the Heart Rescue La Grange, IL & I'm leaning towards Sophie. She has everything I want & need in a pet.  Isn't she absolutely adorable & all white…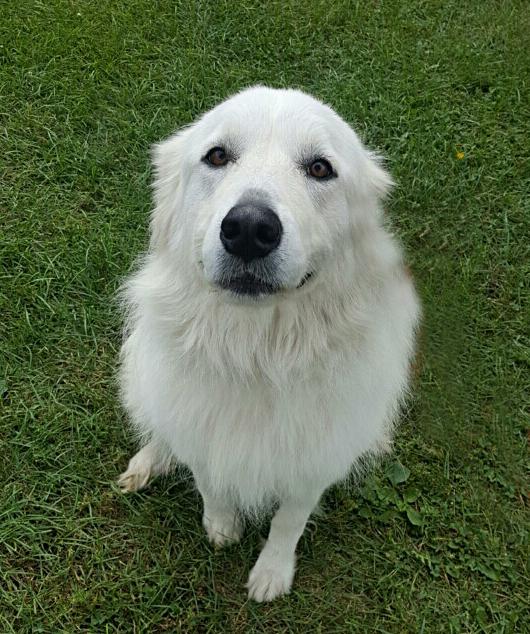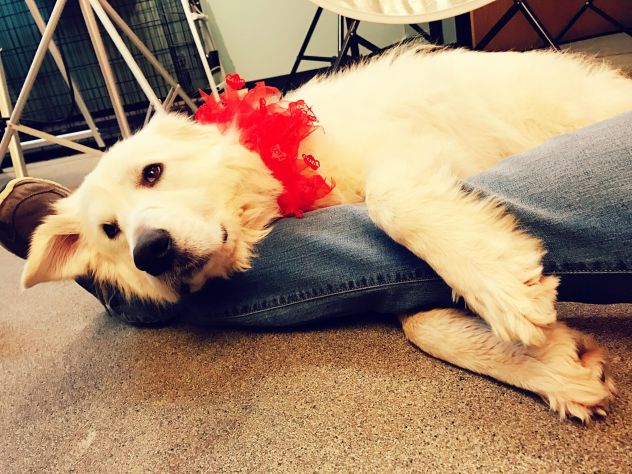 LOVE HER!  My dream would come true & SO ADORABLE!  Prayers for me PLEASE!!!  Wish me luck on getting this one especially.  Oh & pray it's not too much cuz Dave would have a fit.  I know I should've been saving my own money to get one so he wouldn't worry. 🙁  This baby needs a home with me & my love.  hmmm maybe I should have my own fundraiser to get a dog…
HUGS TO ALL
HAVE A GREAT DAY!
PLEASE CHECK OUT  MY GIVEAWAYS  & REVIEWS *Follow me under Linky Followers! Thank you!  
HAVE A GREAT DAY & THANKS FOR STOPPING BY!
Xmas Dolly — Where it's like Christmas everyday!
I truly hoped you enjoyed it.  Thank you and if you have time don't forget to follow me on Linky Followers in my sidebar.  Thanks and have a great day!  HUGS~