So how are you today… you say you're running low on office supplies, cleaning supplies, medical supplies and even office furniture???  Well, have I got a place for you!  Shoplet.com is the place to go and here's a few products that you know you need and they carry!  Shoplet carries a big assortment of office supplies for one!  Let's start with Sharpies galore, and the newest and my most favorite is …..  COME ON OVER HERE AND LOOK AT THIS…. SERIOUSLY…. this is my favorite…
You see Shoplet carries an assortment of office supplies, cleaning supplies, medical supplies, office furniture, and everything in between.  Yes, really!!!   You didn't know that did you?  Well they really do, and here's just a few products for example.  So for example:
These particular highlighters were definitely fun to use and you can really see these from afar.  We used them for garage sale signs for example because I knew you'd really be able to read our signs from a car.  Cool idea huh?
Love the markers especially since they're magnetic and I put them on my refrigerator or the side of my desk & these are easily/readily accessible!  Plus you know the real great part about these are….  the low odor!  Yep, they don't stink anymore like they use too!  Isn't that great?   Sometimes I remember when I use to use these on posters etc for the kids the smell would get so bad it would give me a headache!  A total bummer.  Now aren't you glad you stopped by and at least found this out…. but wait…..   there's MORE!!!
I've got this white board/dry erase calendar on my wall in my office, and I or my granddaughter add everything I need to remember for the month with a black marker, but sometimes I like adding color & you know something different and eye catching when a specific date is something special or something I really DON'T need to forget! Come on now you know those dates for sure! So with the Expo Dual Ended Dry Erase Markers (low odor by the way so it doesn't matter how long or how much I'm writing), I can do it without having to put my marker down for a while. Woo Hoo, and oh by the way they come in four different wonderful vibrant colors which are red, green, blue, and purple!!! Purple… my favorite!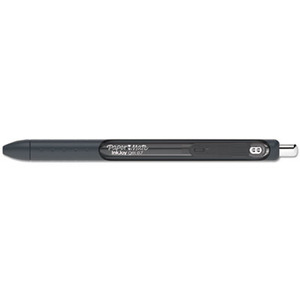 Offers brighter and bolder colors than ever and a premium ink system for super-smooth ink that delivers crisp, clean lines for effortless writing. Specifically designed for the highest levels of comfort and style, it features a premium barrel design with a full body length grip and metallic accents throughout the pen. Integrates a translucent window that matches the grip color and a modern clip that is uniquely designed to look like its floating. Point Size: 0.7 mm Point Type: Medium Ink Colors: Black Pen Type: Gel.   This pen sits in my purse so no one in this household can snatch it up.  I'm saving it for special occasions like writing cards and letters.  It just floats along the paper… it's totally awesome and you'll love it as much as me!!!   Now it's time to go out and get yours!!!   Don't let the summer pass you by and all of a sudden you say, "OH MY GOSH I HAVE TO RUN FOR SCHOOL SUPPLIES"!!! Well, stop running and let your fingers do the walking! Shoplet.com has it all… come on over and stop by to see all the goodies they offer…. have fun and let me know what you think in a comment below! Was I right or wrong??? HAVE A GREAT SUMMER!!!
*Disclaimer:  Opinion in this Post is 100% my own and no monetary compensation was given.  I received a product sample in order to facilitate my honest review.