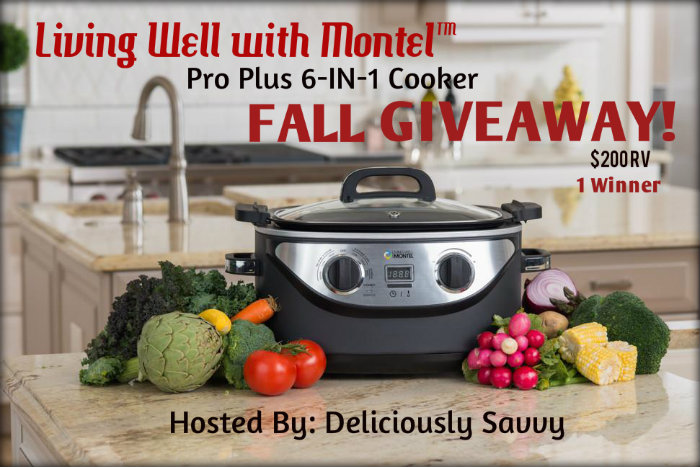 Deliciously Savvy is hosting a giveaway in which 1 lucky winner will receive a Living Well with Montel™ Pro Plus 6-IN-1 Cooker valued at $200! This is perfect for fall stews and soups as well delicious hearty winter meals and well…..pretty much anytime! Dinner is ready when you get home and your family is eating healthy and delicious slow cooked meals at the touch of a button. Enter Today &
Sponsored By:

Co-Hosted By:

PLUS a Big Thank You To All Of The Fabulous Blogs Helping To Promote This Giveaway!

~~~~~~~~~~~~~~~
The Details:
1 Lucky Winner Will Receive a Living Well With Montel 6-In-1 Cooker Valued at $200, and brother I've gotta get me one of these!!!  Can you imagine putting all the ingredients in this and just walking away and when you come back… wah lah!!!  ALL DONE!  WOO HOO!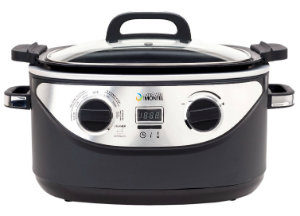 $200 TRV
~~~~~~~~~~~~~~~~
And Now To The Giveaway!
Giveaway Dates: Giveaway Dates: 09/26/2017 9PM EST until 10/26/2017 11:59PM EST

Entrants must be 18 years old to enter and giveaway is open to US residents Only
Any Questions Email Me At mcushing7 (at) hotmail (dot) com.
This giveaway is in no way endorsed, affiliated or associated with Facebook,
Twitter or any other Social Media Networking Site. This giveaway is valid only
in the United States. Entrants must be 18+ years of age to enter.
This giveaway will end at 11:59PM (EST) on 10/26/2017.
Good Luck! Enter Below

Also we all "love it if you like us" on Facebook!
By Supporting Our Blogs Via Social Media You Are Helping Us To Provide Fabulous Prizes For Amazing Future Giveaways! Thank You!
Deliciously Savvy did not receive any form of compensation for this giveaway. Once winner is selected via the Giveaway Tools process, the winner will be notified. Winner has 48 hours to respond or another winner will be chosen. No other blog associated with this giveaway is responsible for the product shipment. The Sponsor Above will be providing the prize above to the winners and please allow up to 4 to 6 weeks for delivery. Thank You for stopping by! Any Questions or Concerns email me at mcushing7 (at) hotmail (dot) com.