Welcome aboard our "Monday's Music "BOOS"!   Are you ready to Rock & Roll maybe give me some boogie oogie oogie…  I CAN'T HEAR YOU!!!!  I SAID ARE YOU READY TO ROCK AND ROLL?  YOU KNOW THE RULES.  FOLLOW EVERYONE, STOP AND COMMENT AND ROCK THE HOUSE!  
STEPS:  You Tube,  lock & load!  Grab "Monday's Music Moves Me" Button.  SIGN LINKY, Follow US, & leave a Rockin' comment! Finally, Boogie down to your Fellow Rockin' Bloggers & bring some back with you to join us!  As you may have noticed any link that you see with NO MUSIC you don't have to visit if you don't want too.  
NOW WITHOUT FURTHER ADO 
OUR SPOTLIGHT HALLOWEEN DANCER IS:  
hmmmmm I don't see her I know she's been floating around here somewhere!  hmmm well I'm sure she'll reappear soon!  So it's a "HAPPY HALLOWEEN & any tunes regarding same is acceptable"!  Booooooooooooooo!
Don't forget to follow everyone! Now let's ROCK!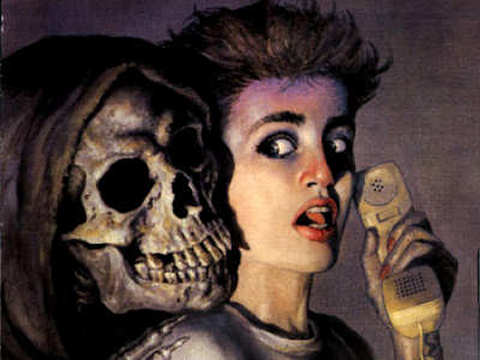 Today's theme is "HAPPY HALLOWEEN"  sooooo what do I have for you in my little bag of  Trick or Treats!  Would you believe "Somebody's Watching me"!!! . My most favorite Halloween song is Bette Midler in Hocus Pocus . The next is about Halloween Make-up. This one is a Half-Skull & exposed spine . Next is All the Scare zones at Universal Orlando Halloween Horror Nights 2016 and just for fun  
HAPPY HALLOWEEN & PLEASE BE SAFE! NEVER GO ALONE & STAY IN GROUPS!  TRICK OR TREAT EVERYONE!!!!

Thanks for Subscribing to emails & Following us!   
LOVE YOU ALL… HUGS…  THANKS FOR THE DANCE~~~ WHEW!  I'M POOPED!   ~hehehehe~  
Don't forget to follow everyone! Now let's ROCK! Mine is in my sidebar "Linky Followers"!  HUGS TO ALL AND…………………. LET'S ROCK!
RIDING ON DOWN TO YOUR PLACE BABY, IT'S NO TREBLE AT ALL!