ATTENTION:  ♥HAVE YOU HEARD OF OUR HONORARY CONDUCTOR OF THE MONTH!  YOU CAN PICK THE THEME 4 EVERY OTHER WEEK OF A MONTH THAT U PICK (OTHER WKS. R FREEBIES)!  ANYONE THAT WANTS TO B – A HONORARY CONDUCTOR & PICK THE THEME 4 THAT MONTH JUST CONTACT OR ONE OF OUR CONDUCTORS & WE'LL LET U KNOW WHAT MONTH WE'RE WORKING ON & SIGN YOU UP!  WOO HOO!  It's tons of fun! 
NOW LET'S ROCK!!!  WHO WANTS TO DANCE WITH ME FIRST!??  ~hehe~♥
I'm Head Conductor on this Musical run & XmasDolly is my name!   My Co-Conductors (& BFF's/love these gals) let me introduce U ♥:♥ Callie of JAmerican Spice♥,  is no longer with us I'm afraid, but maybe one day she will be back!  Luv ya, girl!  Another one of my ladies is♥Stacy of Stacy Uncorked♥, Co-Conductor (my forever friend! ♥ Cathy of Curious as a Cathy♥ with all her beautiful mewsic, friendship & helper!♥, & Alana of Ramblin' with AM – HUGS♥, ♥APPLAUSE♥ DO U WANT 2 B A HONORARY CONDUCTOR & CHOOSE THEMES 4 THE MONTH U PICK, (except for freebie wks.) & comment on all blogs who sign into our ROCK & ROLL JAM???  Let me know (OR 1 of our Conductors) if you'd like 2 give it a WHIRL & we'll make it happen!  Just Email me @ xmasdolly at comcast dot net !  This is your decision!  No pressure & no waiting in line!  It's up to you!  Let me know & YOU shall be given a month to SHINE that U pick!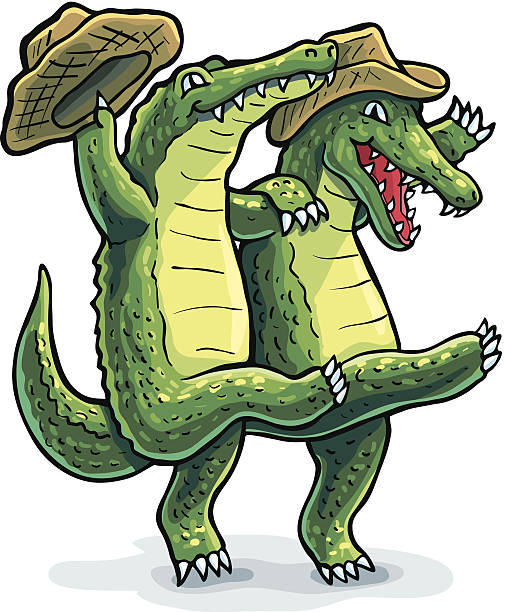 APPLAUSE!  LET'S  get this TRAIN ROCKIN'!  Now, John from The Sound of One Hand Typing is this month's honorary co-host.  You're duh best, John & you've definitely have talent!    This man is so into music, and this week is our freebie week and here's mine!  WOO HOO!  
Our "HONORARY CONDUCTOR" gets the PRIVILEGE of pickin' the THEME 4 the entire month!  EVERY OTHER WEEK is still a
 FREEBIE!
  If anyone has any questions just ask myself or one of our lovely Conductors!  Speaking of which one of my Conductors came up with that we really want to boogie with you, so please keep in mind that this is a blog hop &  we are open to mewsic posts ONLY!!!  If you want to show pictures fantastic we'd love to see them, but don't forget to add a  little boogie music with it so we can get our groove thang on & let's boogie!  WOO HOO!
Now, John from The Sound of One Hand Typing is this month's honorary co-host.  This week John's pick shall be  'Musical Acrostics! In honor of the birthday of Charles E. Hires (1851-1937), the first commercial brewer of root beer, build a playlist in which the first letters of the songs spell out ROOT BEER!!! hahahaha  Good one John!!!!  WOOT WOOT!!!  Root Beer it is.  Let me see… "R" okay how about rockin' pneumonia and the boogie woogie flu johnny rivers
Up next is "O" and O is for Over & Over Again by Ariana Grande & Nathan Sykes . So up next is the letter O again!  Hmmmmm let's see…. how about ,,,, oh, I know… how about "Ophelia" by The Hooligans with Billy Pane (Little Feat)  Okay I guess the next letter up is T let's see what mama can find in her ol' trick bag!  Oh and did I tell you I LOVES ROOT BEER especially Root Beer Floats!!!  YUM!!!  Ooops back to the business at hand.  The next letter is T.How about "Tonight, I Celebrate My Love"  Roberta Flack & Peabo Bryson.    Next letter up is B and it's "Band on the Run" with Paul McCartney!  woo hoo!   Next is the letter "E" hmmmmm how's bout Sting – Every Breath you Take   Okay, another double letter.  One more "E" comin' right up!!!  John Boy, whatcha doin' to us here… hahahaha… come on now you know we luvs ya!!!  Very challenging I'd say, but fun… okay back again to biz… the Letter "E", hmmmm How about some, Santana in Everybody's Everything!  WOO HOO – TIME TO BOOGIE!   and just one more my friends… the letter "R"… (BRINGIN UP THE END FOR ROOT BEER)! Rock Hall Inductees Yes Performs "Roundabout"
AND THAT SPELLS "ROOT BEER"!!!  WOO HOO!  I DID IT!
HAVE A GREAT WEEK MY FRIENDS… LET'S BOOGIE!  woo hoo!!!
  AND KEEP ROCKIN' &  THANKS FOR STOPPIN' BY!!!  BIG HUGS TO YOU ALL & BE GOOD TO YOU!
ANNOUNCING, YOU CAN BE A CONDUCTOR FOR ANY MONTH YOUR CHOICE! YOU GET TO CHOOSE THEMES FOR THE WHOLE MONTH (no freebie weeks)! Let me know if  you'd like to give it a go! (Just need to know what month & your theme choices!)  YOU GET TO PICK THE MONTH!  Don't forget to follow everyone!  Bye y'all!  See ya next time!
RIDING ON DOWN TO YOUR PLACE BABY, IT'S NO TREBLE AT 
ALL!